Chili sauce cooking mixer machine mixing system:
The mixing method adopts a special inclined rotation, so that the planet is fully contacted by the agitator and the pot body, realizing the non-integer rotation ratio of rotation and autobiography, so that there is no dead corner in the pot, and the material is stirred and mixed more uniformly.

Chili Sauce Commercial Cooking Mixer/Industrial Chili Sauce Making Machine
Manual-semi-automatic chili sauce stirring cooking machine:
The semi-automatic chili sauce stirring cooking machine is turned over and discharged manually by a worm wheel and a worm, which is safe, stable and reliable.
Gas heating:
The gas chili sauce commercial cooking mixer is easy to use and has a fast heating speed, which can meet the high temperature requirements of some products and is not limited by the factory voltage.
Electric thermal oil heating: Electric thermal oil chili sauce cooking mixers machine has a large heating area, temperature controllable, and even heating.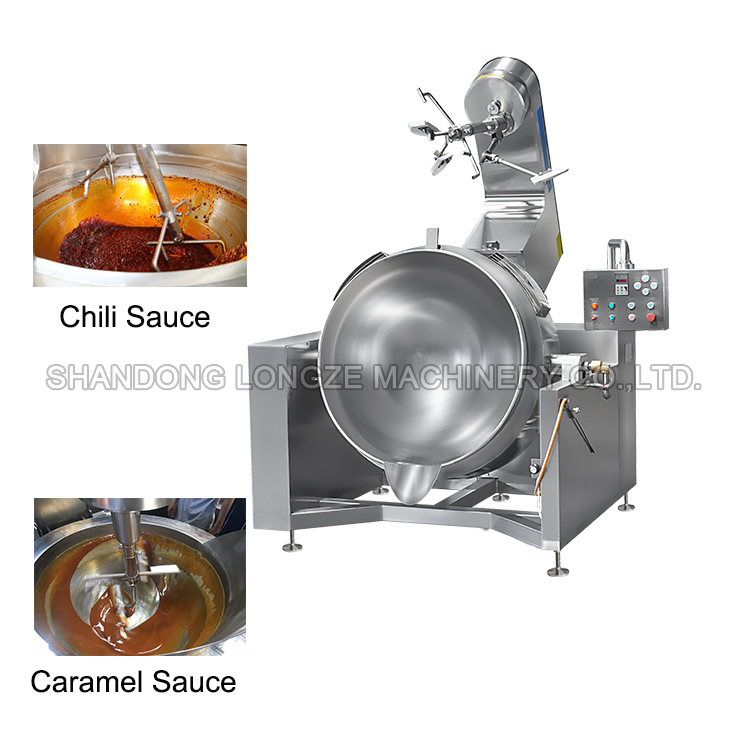 Electromagnetic heating: The electromagnetic industrial chili sauce making machine heats up quickly, can take into account the color and fragrance of the product, save energy by 20% compared with similar products, and is environmentally friendly.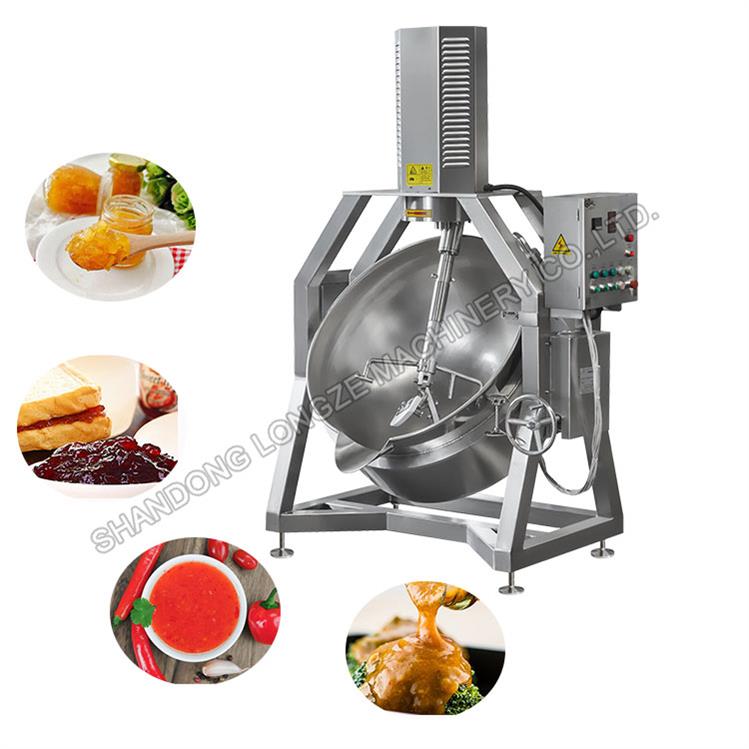 The agitator is made of PTFE. The scraper has a high degree of adhesion to the pot body, and the bottom scraping is more thorough, and the pot sticking phenomenon is not easy to occur.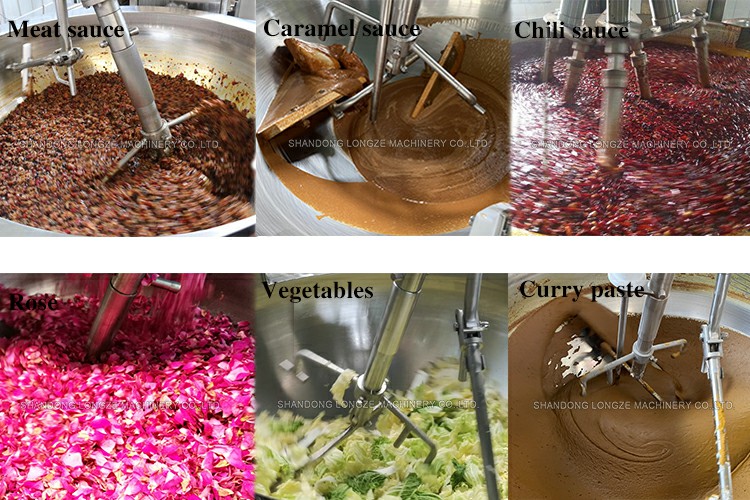 Speed-regulating transmission device:
The mixing shaft uses advanced rotation and sealing structure to make the pot clean and hygienic; the speed control adopts frequency conversion speed control power, and the operation is stable.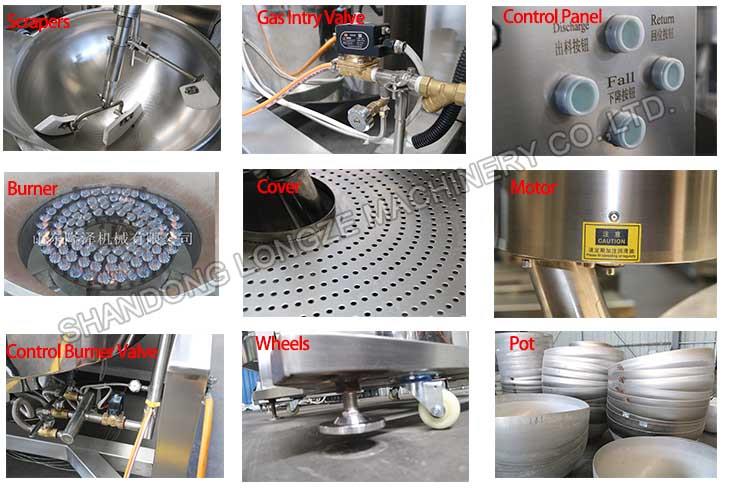 The hydraulic lifting method realizes the hydraulic tilting and pouring after the stirring and the pot body of the chili sauce cooking mixer machine are separated. It can be tilted at an angle of 90°, and the pouring has no dead corners, which is easy to clean and reduces labor intensity.
Longze Machinery sells Industrial cooking mixer machine, commercial cooking mixer machine, food cooking mixer machine, sauce cooking mixer machine, chili sauce cooking mixer machine, tiltable cooking mixer machine, jacketed kettle, automatic cooking mixer machine, semi-auto cooking mixer machine, electromagnetic cooking mixer, gas cooking mixer, steam cooking mixer machine etc.Welcome to contact us.
Contact Us:
Shandong Longze Machinery Co.,Ltd
Company website:https://www.candyfiremixer.com/
WhatsApp/Wechat:+86 13153609533
E-mail:longzemachinery2@gmail.com
Address:Zhucheng Economic Development Zone, Shandong Province, the first five lines west
Contact:Ms. Rena
If you have any question you can contact me ,i can give you the lowest discount.
Please fill in the form and leave a clear message. We will contact you immediately.