Automatic Flavours Popcorn Machine Operating procedures:
●Fully automatic pop corn machine operation, more hygienic and more efficient!!
●Pipeline five steps, give you a mechanized production workshop, higher yield, greater profits.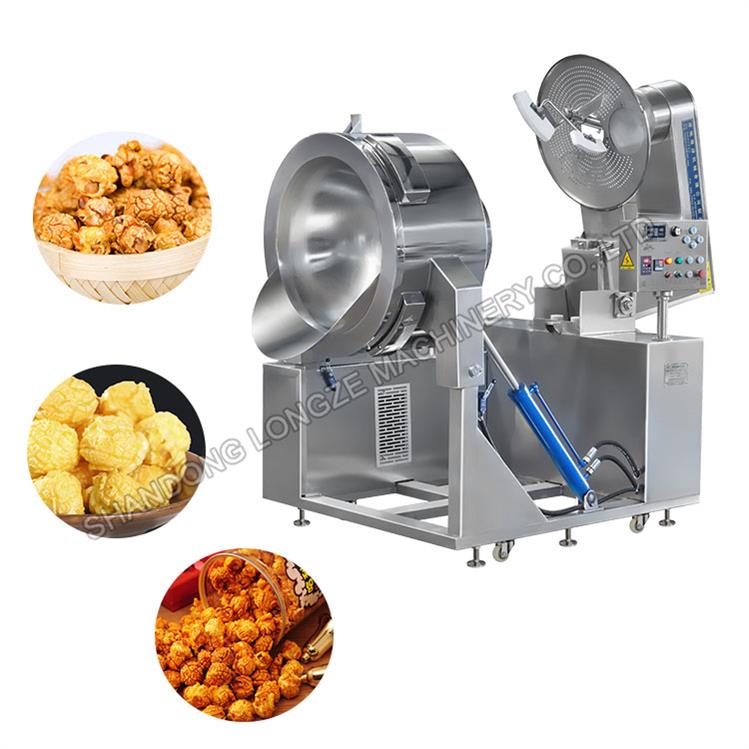 The automatic commercial popcorn machine entire process pipeline operation, save labor, safety, healthy, convenience. The automatic flavours popcorn machine can work 24 hours without stop!!!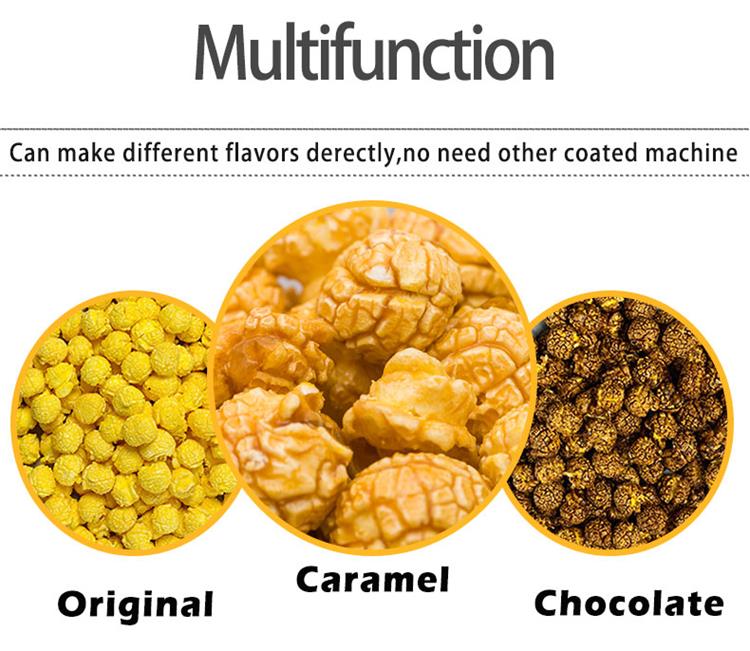 Kettle Corn Machines stainless steel thicker bottom, heat more evenly.
Oil Heating pop,sugar-coating combined into one,making popcorn have bright color and taste more crisp.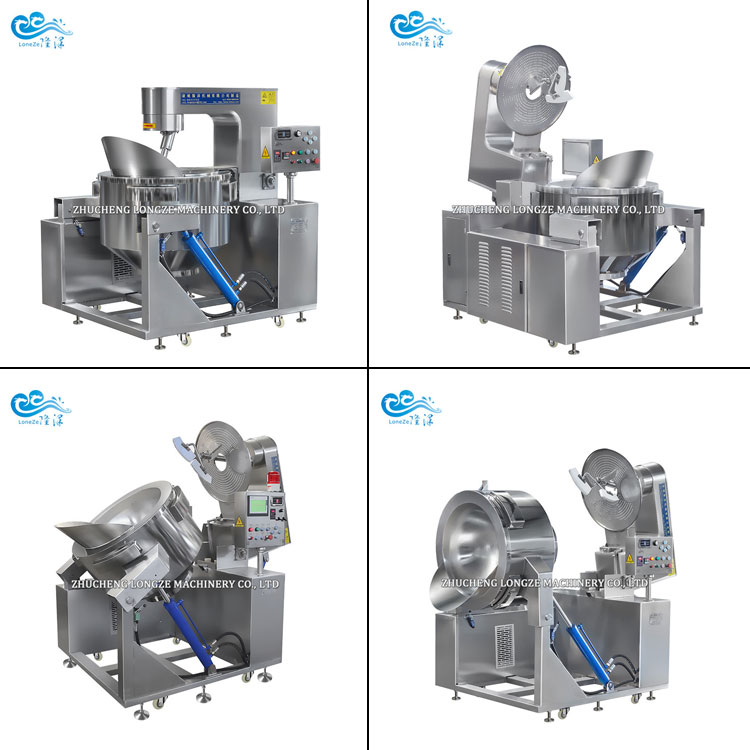 Commercial New Popcorn Machine Main Features:
During the production, the Automatic Flavours Popcorn Machine equipment agree to set temperature time,and feeding one time.
●stable production capacity
When the single popcorn machine failure occurs, the material can bypass the fault machine, and won't affect the whole production line.
Commercial New Popcorn Machine Translating the traditional manual production into the automation and standardization production.
●high use ratio of equipment
After a set of Popcorn Machine equipment entering into production line,the production raise several times than stand-alone operations.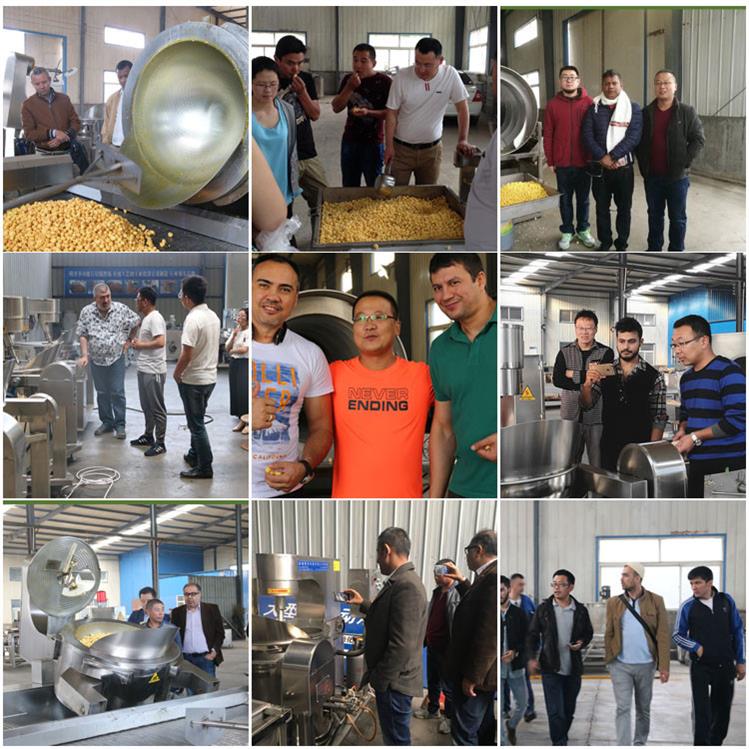 Attending Fairs
Loading&Shipping
Electric Caramel Popcorn Machine
Industrial Electric Popcorn Machine:
The above is a brief introduction of the spherical popcorn machine, provided by Longze Machinery Co., Ltd. If you have any questions, please contact the company further. In addition to this equipment, Zhucheng Longze Machinery Co., Ltd. also supplies various types of jacketed pans, popcorn production lines, cooking pots, frying pans, stuffing pots, horizontal woks, electromagnetic cookers and other equipment in large quantities.Welcome customers to visit our factory and understand, I wish you a prosperous business.


Shandong Longze Machinery is a famous professional designer and manufacturer of food processing machines with many patents and CE, BV, SGS certifications. Our main products include industrial popcorn machine and production line, cooking mixer machine, jacketed kettle, high pressue & vacuum cooking pot, etc., with wide range of applications to pastes, sauces, spices, confectionery, jam, fillings, dairy, eggs, flour, vegetables, meat, caramel, nougat, candied fruits, flavored nuts, popcorns……
Shandong Longze Machinery Co.,Ltd
Company website:https://www.candyfiremixer.com/
WhatsApp/Wechat:+86 13153609533
Company Phone: +86-536-6503337
E-mail:longzemachinery2@gmail.com
Address:Zhucheng Economic Development Zone, Shandong Province, the first five lines west
Please fill in the form and leave a clear message. We will contact you immediately.