Fully Auto Soup Cooking Jacketed Kettle/Industrial Cooking Pot With Mixer
Soup Cooking Jacketed Kettle Planetary mixing makes no blind angles.No paste pot ,no sticky pot.
Gas cooking kettle mixer features
Industrial Cooking Mixer Machine With Mixer Heating way including steam heating ,electric heating and gas heating, cooking pot with a large heating area, high thermal efficiency, uniform heating, short liquid boiling time, heating temperature easy to control, etc.Cooking pot inner pot body (pan) use stainless steel ,equipped with a pressure gauge and relief valve, beautiful, easy installation, convenient operation, safe and reliable.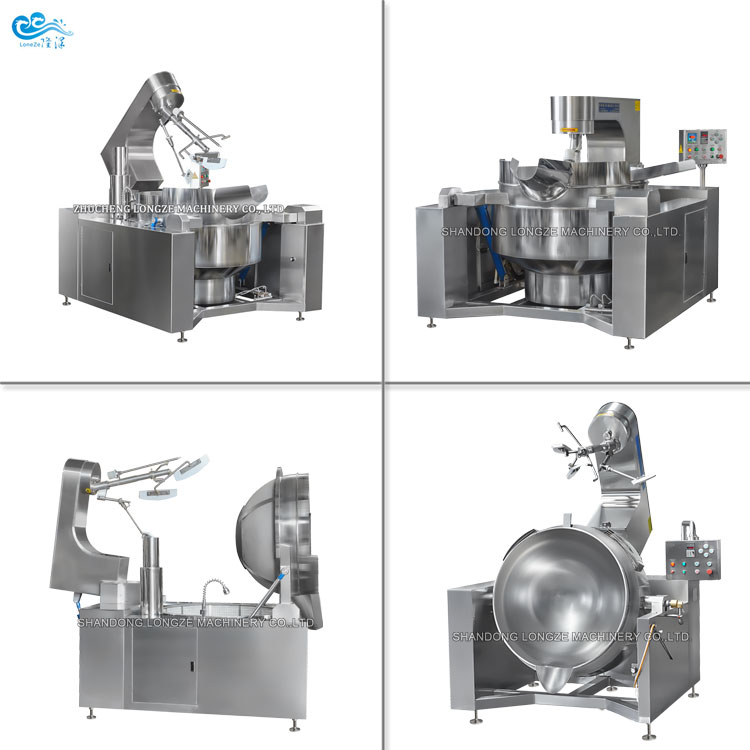 Automatic discharging use hydraulic pressure which is stable and clean.
Industrial Cooking Pot With Mixer Gas cooking jacketed kettle mixer widely used in candy, pharmacy, dairy products, alcohol, cakes, candied fruit, beverage, canned, braised food such as food processing, can also be used in large restaurant or dining room to boil soup, cook, stew, boil conger, etc..Fully Auto Soup Cooking Mixer Machine is a food processing to improve quality, shorten time, improve the working conditions.

Fully Auto Soup Cooking Jacketed Kettle Application:
1. in candy production :sugar and starch syrup ingredients, melting, boiling, harmonic section (with stir and scrape side).
2. the pastry: Fried process (heating temperature accurately,) regulation.
3. drink can form sugar system: namely by gouache combined grinding, sandwich pot, double filter, uht chenghua sugar system.Other materials can also be used for tea in the leaching and pre-cooking, heating, mixing.
4. Preserves: can be used for preserves the pre-cooking (bitter), sugar boiling process.
5. Canned food: used for pre-cooking and mixed material.
6. Sauce product: used in bean sauce, sweet bean sauce, peanut butter, hot pepper sauce, beef paste etc all kinds of sauce class, mixing, the sterilization process.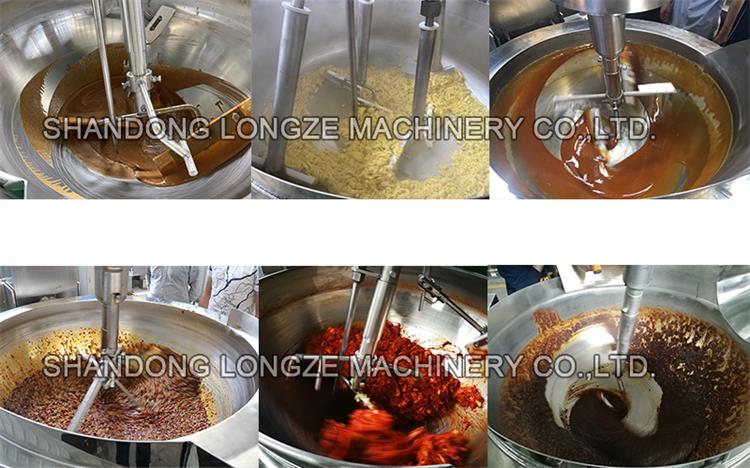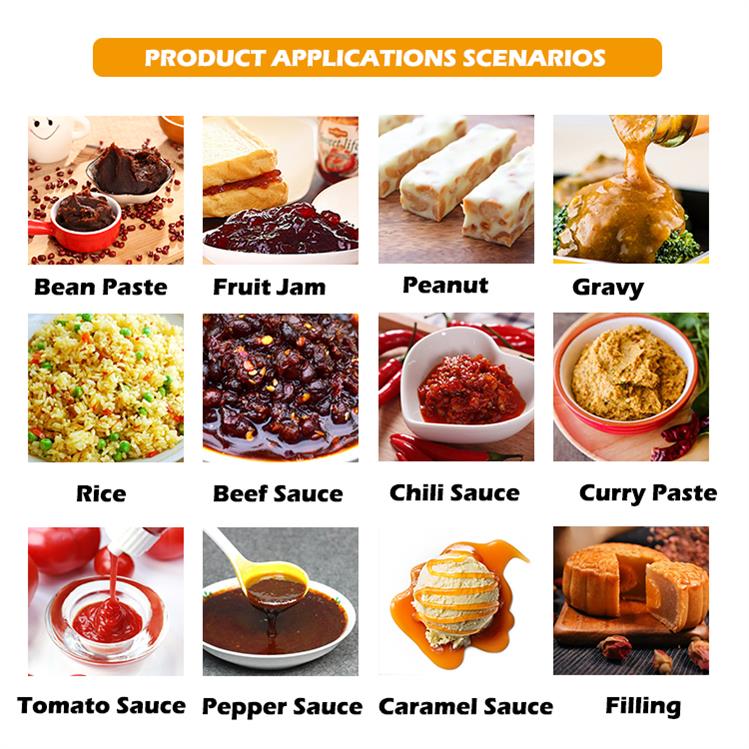 WORKFLOW





OUR FACTORY
Shandong Longze Machinery Co., Ltd. ("Longze Machinery" in short), officially established in 2012, based in Zhucheng City, Weifang, Shandong Province, China, is a professional manufacturer of cooking and mixing machinery for food and snacks, including industrial popcorn machine, planetary cooking mixer, jacketed kettle, pressure/vacuum cooker, which are universal to make spices, chili sauce, curry sauce, fruit jam, sweets, Halva, paste, nougat, candied fruits, coated nuts, fillings, vegetables, meat------
Shandong Longze Machinery Co.,Ltd
Company website:
https://www.candyfiremixer.com/
WhatsApp/Wechat:+86 13153609533
E-mail:longzemachinery2@gmail.com
Address:Zhucheng Economic Development Zone, Shandong Province, the first five lines west
CONTACT US
If you have any question you can contact me ,i can give you the lowest discount.
Please fill in the form and leave a clear message. We will contact you immediately.