The steam jacketed kettle cooking wok stirring way use special tilting transmission , planet stirrer and the pot body full access, realize the transmission revolution and rotation of the integer ratio, make the jacketed kettle cooking pot without stirring blind angle.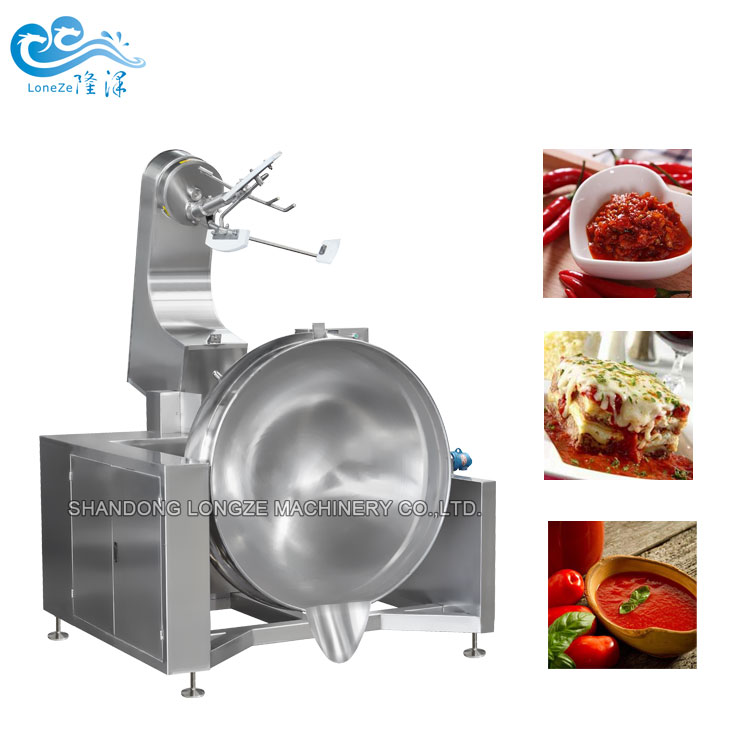 Steam jacketed kettle cooking pot is a newest machine in our company, it has reasonable price which is the pursuit of the broad masses of the people.The credibility and quality of the Steam jacket kettle machine is reliable.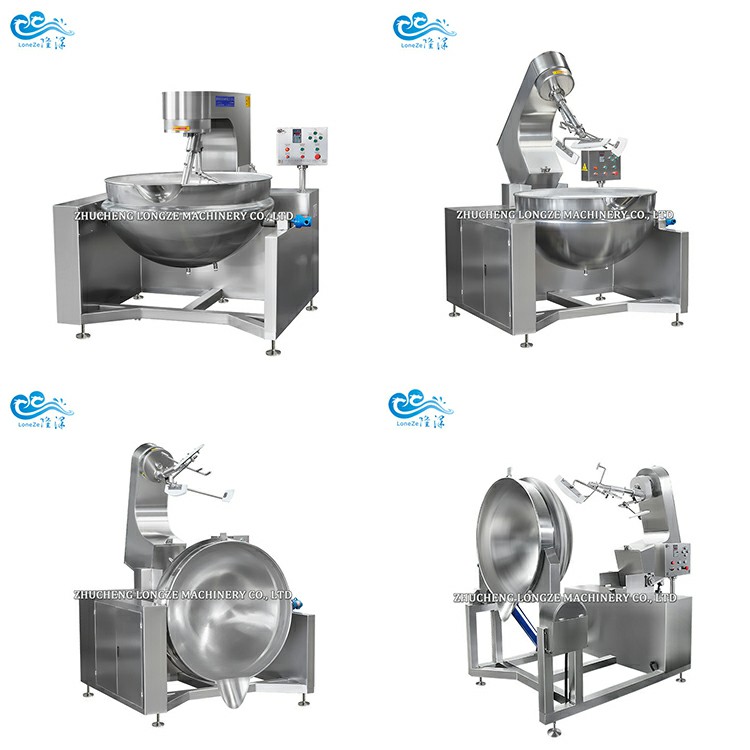 This steam jacketed kettle cooking pot is composed of electromagnetic heating system, pot body, frame body, stirring system, speed control actuator, stirring shaft, the pot body turning system, etc.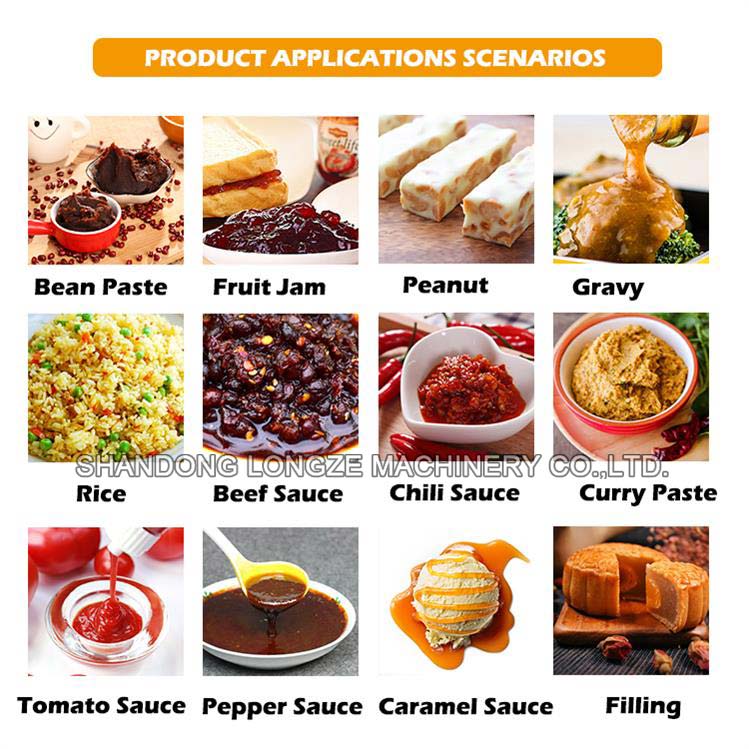 Advantages:
a. The cooking jacketed kettle equipment can achieve heating without pressure. And the temperature can reach over 260 degrees.
b. It is easy to find the heating source as long as there is electricity.
Disadvantages: Slow heating speed, high power consumption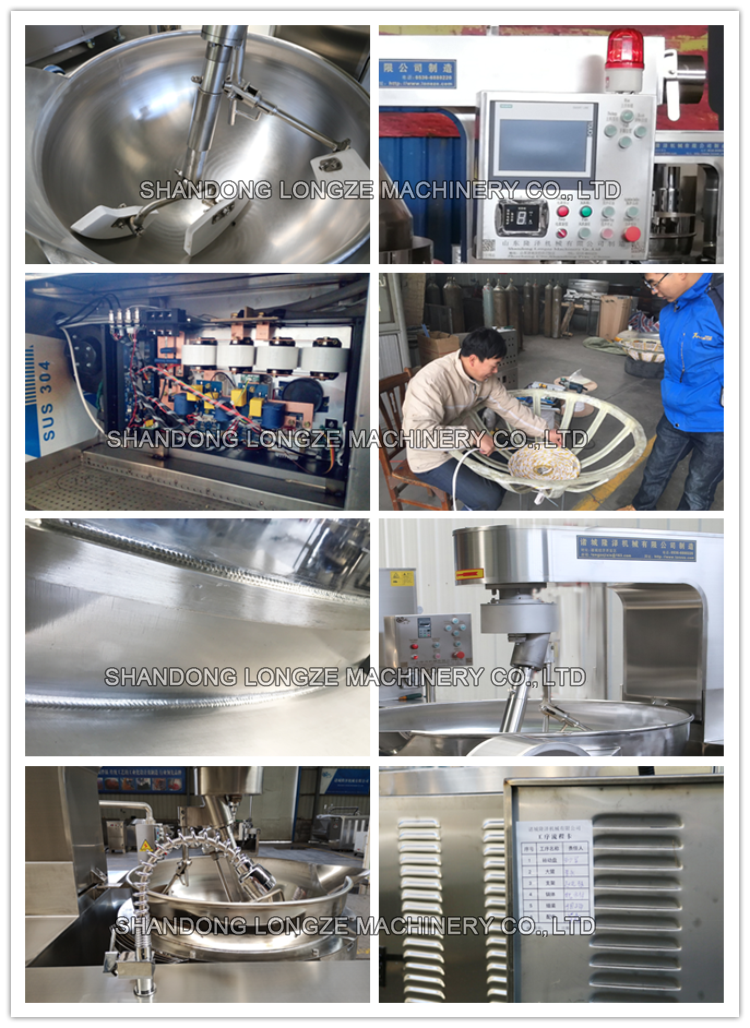 MAIN FEATURES
1. Cooking jacketed kettle Pot body with stirring parts: Stirring device is at top center. The reducer output shaft uses looper to connect with propeller shaft so as to take down and clean easily.
2. Stirring speed: 36 round per minute
3. The speed can be designed according to customer requirements.
4. The type of propeller: ordinary type and scraping the bottom type
5. Other accessories: pressure gage, safety valve, pointer thermometer, steam inlet, outlet etc
6. Tilting-type pot body can turn to at most 90 degrees with manual flip.
7. As per the structure:Tilting-type, Vertical type (Stationary type)
8. As per the heating: Electric heating type, Steam heating type, Gas heating type
9. As per the recipe: With Stirring, Without Stirring
10. As per the sealing method: NO cover type, Flat cover type, Vacuum type
11. Body material: The outer and inner pot is all stainless steel.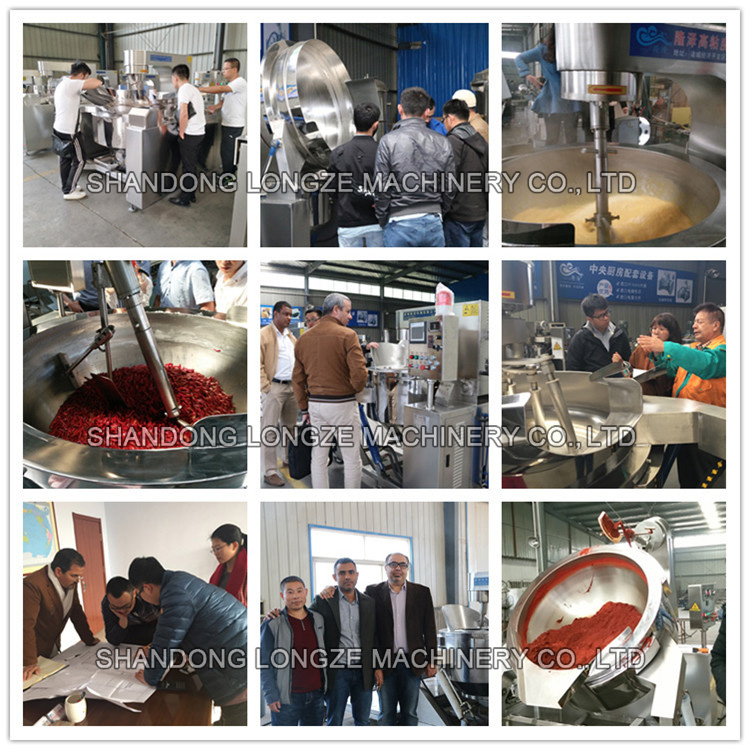 Note: the working pressure of the jacket, the power of the motor, the power of the heating, the structure of the propeller can be customized according to the special requirements of customers.
Shandong Longze Machinery Co., Ltd. ("Longze Machinery" in short), officially established in 2012, based in Zhucheng City, Weifang, Shandong Province, China, is a professional manufacturer of cooking and mixing machinery for food and snacks, including industrial popcorn machine, planetary cooking mixer, jacketed kettle, pressure/vacuum cooker, which are universal to make spices, chili sauce, curry sauce, fruit jam, sweets, Halva, paste, nougat, candied fruits, coated nuts, fillings, vegetables, meat------
Shandong Longze Machinery Co.,Ltd
Company website:https://www.firemixer.com/
WhatsApp/Wechat:+86 13153609533
Company Phone: +86-536-6503337
E-mail:longzemachinery2@gmail.com
Address:Zhucheng Economic Development Zone, Shandong Province, the first five lines west
Please fill in the form and leave a clear message. We will contact you immediately.